Planmeca CAD/CAM Systems for Dentists
Same-day dentistry solutions for all your restorative needs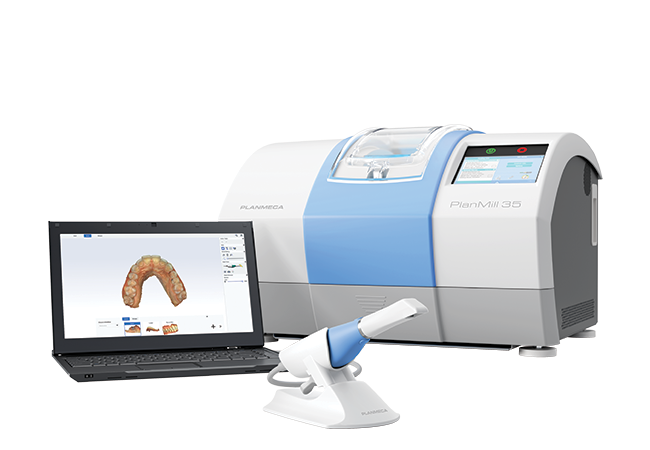 Planmeca FIT®
This cost-effective milling solution allows you to quickly and efficiently deliver crowns, inlays, onlays, veneers, and 3‑unit bridges.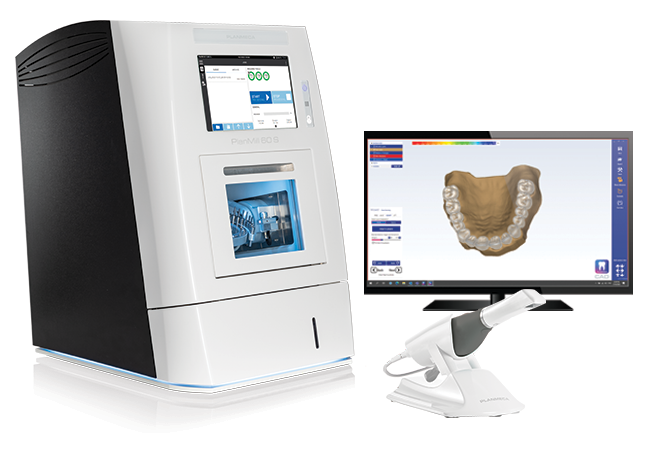 Planmeca FIT® Plus
With this complete solution practitioners can scan, design, and produce full arch restorations, dentures, night guards, and up to 25 crowns in a single disc practically eliminating their lab fees.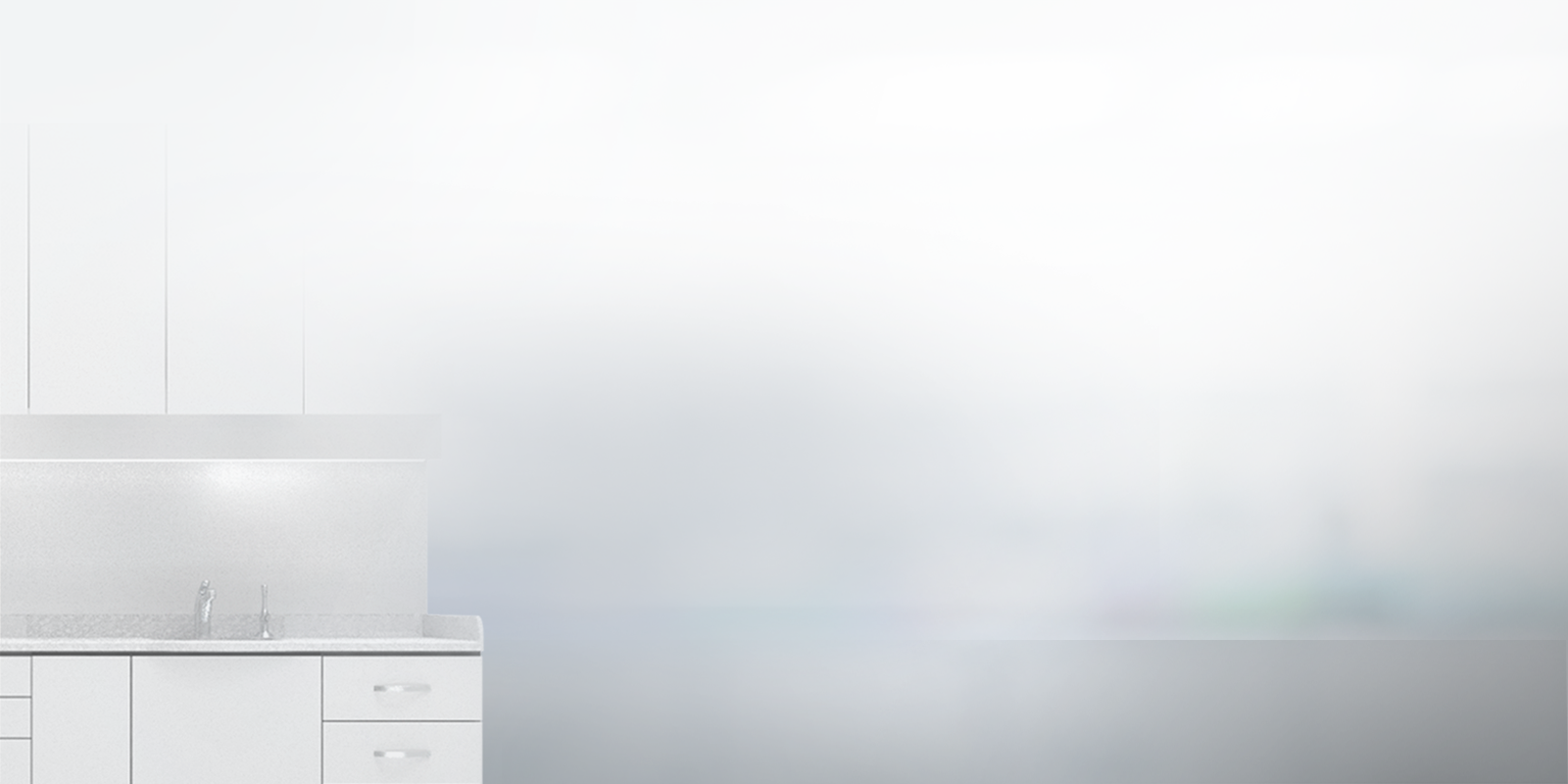 Transform your practice with a full Planmeca CAD/CAM workflow
No more messy impressions, frustrating temporaries, or waiting weeks for restorations. Your patients will appreciate the convenient experience and you'll enjoy the ability to do more in-house including the flexibility to mill everything from zirconia, lithium disilicate, temporary materials and much more!
Planmeca Emerald

®

S
Superior accuracy and hyper-speed image capture in one lightweight, easy to use unit.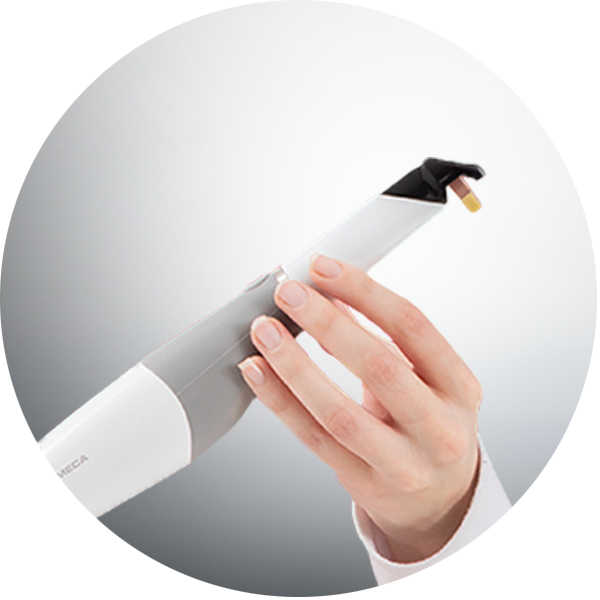 Ultra‑lightweight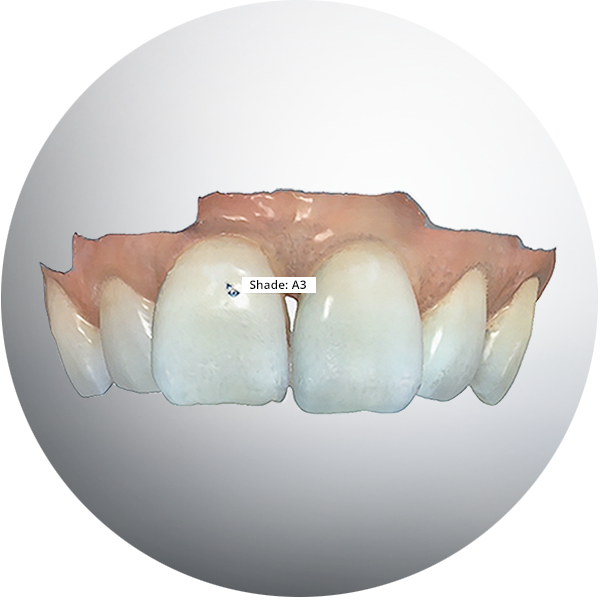 Shade Assist technology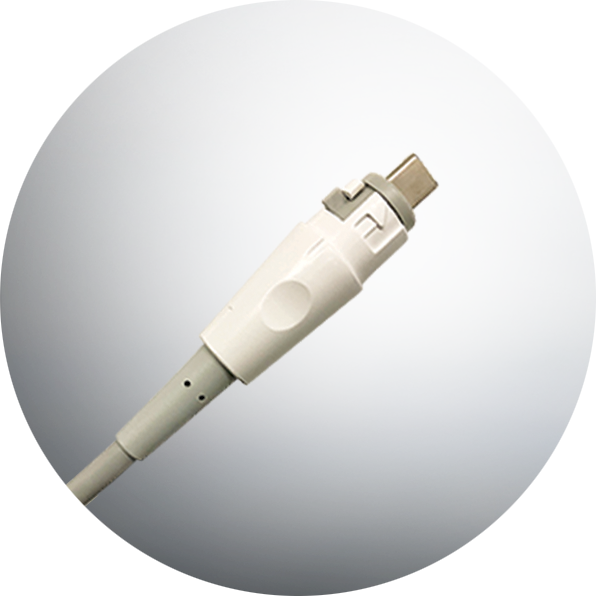 Replaceable scanner cable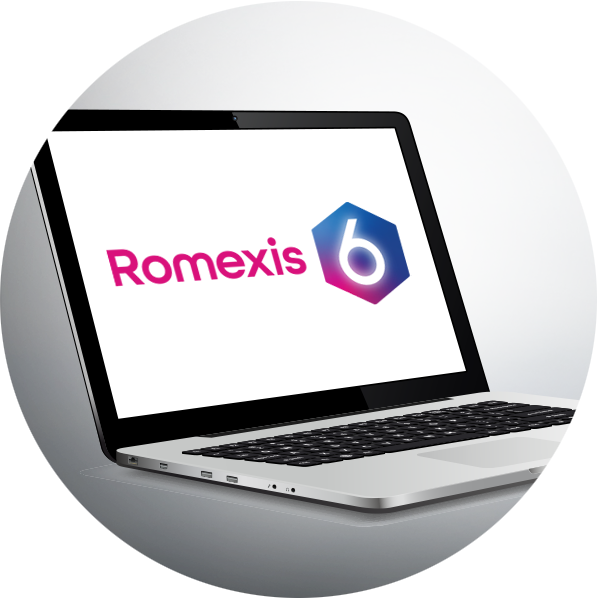 Open architecture for easy collaboration
Design Software
A versatile selection of software options to fit all user needs and skill levels. Depending on whether you want to scan digital impressions and collaborate with external partners or carry out the entire restorative workflow chairside, our tools for CAD/CAM dentistry will support you every step of the way.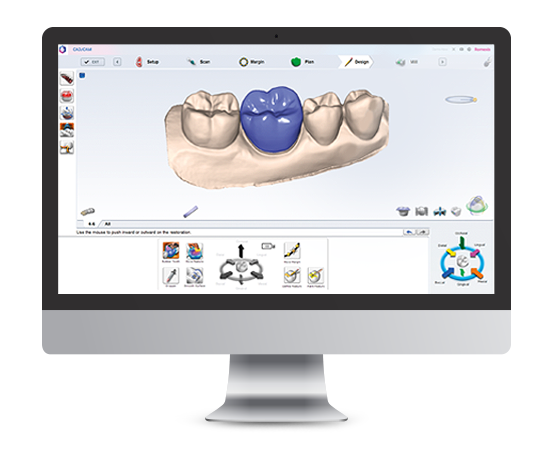 Romexis® CAD/CAM
Design single crowns, inlays, onlays, veneers, and up to 3‑unit bridges
Automatic saving while scanning and designing
User friendly designing with automatic design proposal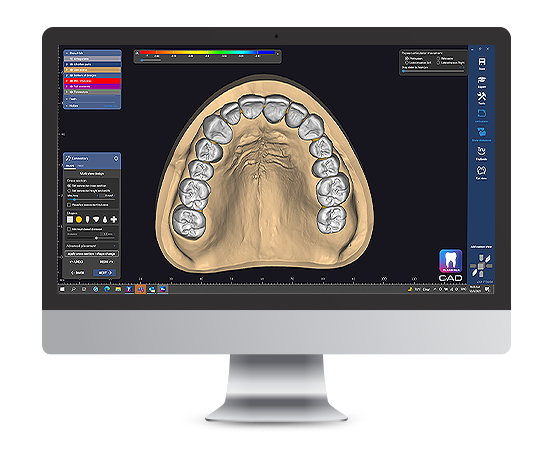 PlanCAD® Premium
Full range of indications—from a single crown to a full arch restoration, wax-ups, night guards, complete dentures, and more
Ability to import, export, and edit various file formats without any restrictions
Built‑in wizards make it simple to follow to create high‑end restorations
Planmeca Chairside Milling Units
Planmeca milling units are a fusion of high-performance technology and durable milling components capable of milling a broad range of materials ideal for single-visit dentistry.
Planmeca Cariosity tip and the PlanMill 60 S are not currently available in Canada.